Member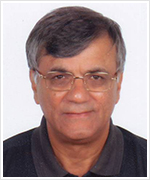 Dr. Vijay Dav'e
Dr. Vijay Dav'e of Hollis, New Hampshire is a 68 year old retired dentist & settled in Boston (USA). His 33 year dental practice spans three continents; India, Africa and the United States. His dental training spans the two continents of India and North America.
During his visit to New Delhi in 2008, he met with a professional group from Education field, who were interested in social work in the rural part of the country and thereafter, he started a Dental Clinic in 2008, where more than 17000 patients have been treated at nominal rate.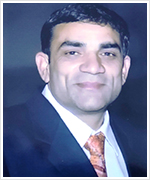 Dr. V.S. Dhull
Dr. V.S. Dhull, Ph.D. is a Doctor in History and also NET qualified. He is working as an A. Professor in Kurukshetra University, Kurukshetra, India. He is engaged in teaching and research guidance. Dr. Dhull is visiting in various renowned Educational Institutions to deliver lectures and presents Research Papers in international and national conferences. His research paper have also been published in various International & national journals. He is a learned person, Scholar, Teacher and Researcher. His contribution to encourage & guide the students in the school is marvelous.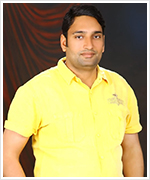 Er. Devender Ahlawat
Er. Devender Ahlawat has completed his B.Tech. from IIT Delhi in ECE. He worked as HOD of Physics in FIITJEE for two years. He is widely travelled and experienced, especially in higher education circles. Mr. Ahlawat is a self made Business-man, Professor and a Counselor.
He is currently working as a Managing Director and HOD at M/s Divine Classes Rohtak. He has been awarded as pillars of 21st century education award by Dainik Bhaskar. He has made a great contribution in enhancing the level of education in Haryana by making the future of students. Under his valuable guidance, 16 students has been selected in various IIT through JEE, 27 students in various Medical Colleges through PMT/NEET, many are serving in Defense through NDA & many others in various other fields.